Our Veterinarians
Hawthorn East Vet
Getting to know you and your pets is one of our favourite things about working at Hawthorn East Vet clinic. And it's only fair you get to know a little about us, too.
Dr. Mark Matthews
Veterinarian, Hawthorn East Vet & Kew Vet
Mark has 20 years' experience in veterinary practice, initially in New Zealand (or New Ziland as he pronounces it!) followed by a number of years in a busy practice in London. Mark is passionate about ensuring every pet receives the best possible care and is interested in all aspects of medicine and surgery. When Mark's not at work, the fitness fan(atic) can be usually be found running, playing tennis or at the gym. He recently completed his fourth (and last, he swears) marathon – but never say never! At home, Mark and his partner are at the beck and call of their very spoilt cat, Luke. These days Mark splits his time between clinical work at Hawthorn East and administrative work.
The official stuff
Mark graduated from Massey University (NZ) in 1998. He recently completed a postgraduate course in ophthalmology through Sydney University and regularly attends conferences and continuing education events to keep up to date with the latest developments in animal health and wellbeing. Mark made Melbourne home in 2005, taking the helm of Hawthorn East Vet in 2009. Since then the practice has expanded to include Kew Vet and Cattery (2014) and Alphington and Fairfield Vet (2017). Mark is a member of the Australian Veterinary Association and the Australian Small Animal Veterinary Association.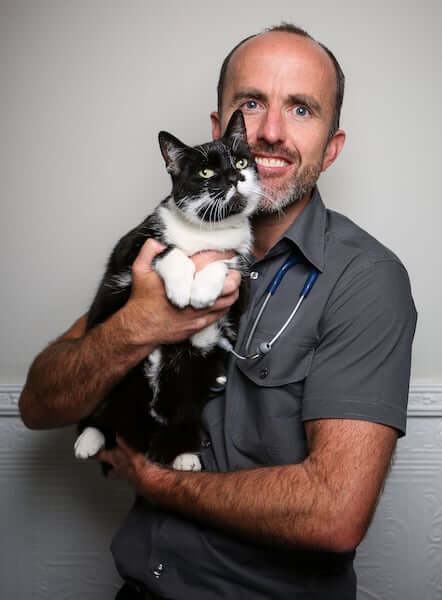 In short, Mark is: Caring, energetic and likely to be off for another run…….
Dr Diana Kither
Veterinarian, Hawthorn East Vet
Diana regularly wins over furry hearts with her warm and friendly approach. She joined the Hawthorn East team in 2014 and loves taking the time to get to know her patients and their owners. Diana enjoys medical cases and diagnostic work-ups and has a special interest in internal medicine. When she's not working, she can usually be found running around the streets of Melbourne training for an upcoming marathon or having some quiet time with Harvey, her 15-year-old cat.
The official stuff
Diana graduated with a BVSc (Hons) from the University of Queensland in 2006. She has also worked in small and large animal practices in East Gippsland, as well as in Queensland and the UK.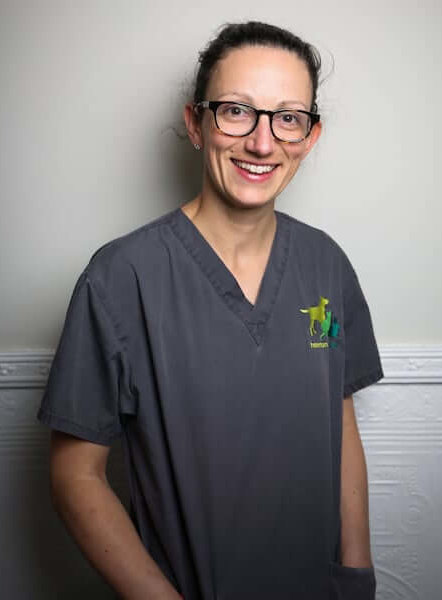 In three words, Diana is: Friendly, kind and sporty.
Dr Henry Wong
Veterinarian, Hawthorn East Vet
With a special interest in internal medicine and delivering high-quality patient care, Henry joined the Hawthorn East team in 2016. He loves connecting with clients and their pets and working together to solve problems. Henry is also really great at explaining complex and complicated issues in a simplified, easy-to-understand way.
The official stuff
Henry has a BVSc (Hons) from Melbourne University (2013) and spent two years in Adelaide working for a group of Animal hospitals before moving to Melbourne to take up a role at Hawthorn East.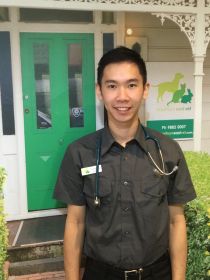 In three words, Henry is: Confident, easy-going and honest.
Dr Caty Swain
Veterinarian, Hawthorn East Vet
Caty enjoys working with clients to get the best possible outcomes for their pets. She's also passionate about helping more vulnerable animals such as wildlife, particularly native animals. With more than 22 years' experience, Caty has a wide and diverse base of general veterinary knowledge. While living overseas, she volunteered as a wildlife vet in South Africa for several months, working with black rhino, cheetah, giraffe and elephants – and loved learning how to dart-gun from an open helicopter! Caty is now teaching her four-year-old daughter about the joys and responsibilities of pet ownership, starting with two goldfish.
The official stuff
Caty graduated in 1994 with a BVSc from the University of Melbourne. She also has a General Practitioner Certificate (Small Animal Practice) from the Royal College of Veterinary Surgeons in the UK. She worked at the RSPCA Burwood before locuming all over the UK, and spending a year in Hong Kong. Caty also ran her own practice in Dorset in the UK for 17 years.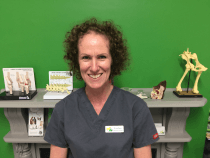 In three words, Caty is: Confident, bubbly and busy.
Dr Cameron Wilson
Vet Alphington & Fairfield Vet / Hawthorn East Vet
Cam joined the team in 2017, having just moved back to Melbourne after working in the UK. Cam unfortunately has no pets of his own so like to shower his furry patients with pets and cuddles. Cam has great interest in medical cases and diagnostics particularly in dogs and cats suffering from gastro-intestinal issues. He is also passionate about pet weight management and the impact carrying a few extra pounds can have on your pets health. While not at work Cam revels outdoors in hiking, canyoning and skiing or catching up with friends for some unusual board games and beers.
The official stuff
Cam graduated with a BVSc (Hons) from the University of Melbourne in 2011. Cam worked in mixed farm animal practice in Gippsland for 3 years before working in the UK for 2 years.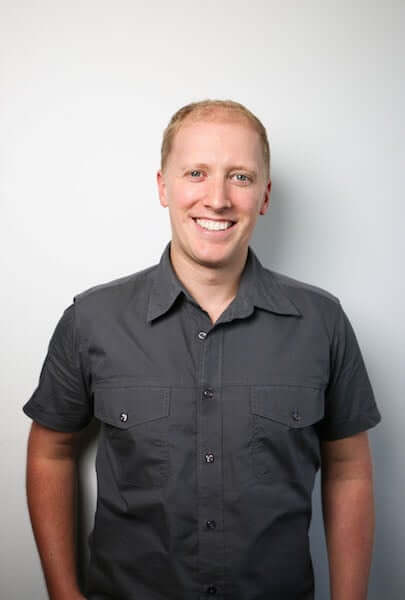 In three words, Cam is: enthusiastic, adventurous and friendly.
Our Vet Nurses and Support Team
Hawthorn East Vet
Jo
Business Manager/Veterinary Nurse – Hawthorn East Vet and Kew Vet & Cattery
Jo started work as Veterinary Nurse in 2004, and completed her Certificate IV in Veterinary nursing in 2007. She joined Hawthorn East Vet in 2012 and has taken on the role of Business Manager.
Jo and Mark the Vet worked together in a previous life at another Vet clinic, before Jo took some time out to have two children.   Jo is enjoying the challenges of practice management but also loves being still involved in the nursing side of the clinic too.  Along with a husband and two children at home, Jo has two cats Emmylou & Ianto (thats Ianto in the photo).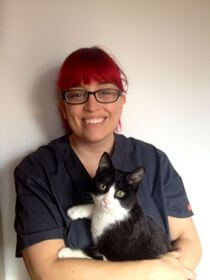 Eliza
Veterinary Nurse – Hawthorn East Vet
Eliza joined the Hawthorn East Vet team in 2011, after having taken some time out of the workplace to be a Mum.
Eliza started Vet nursing in 1997 and has a Certificate IV in Veterinary Nursing. She brings with her a wealth of knowledge, experience and fresh ideas. Her 'can-do' attitude has been a great asset to our team.
Eliza currently works on Mondays, Tuesdays and every second Thursday, keeping busy the rest of her week as a wife, and Mum of two children of the human variety and of course the 'fur kids' Luna and Rolly.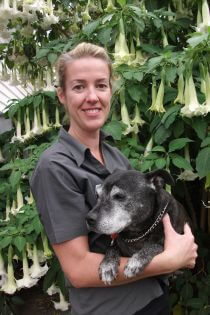 Jess
Veterinary Nurse – Hawthorn East Vet
After working in pet transport for 5 years, I decided I wanted to take on a more 'hands on' role with animals and completed my Cert II in Animal Studies, before starting nursing in 2010. I haven't looked back since then, and completed my Cert IV in Veterinary Nursing in 2013, receiving a high achievement nomination within my sector.
Since then I have  been to Sumatra Indonesia to do some volunteer nursing work with Orangutans, and I  take a special interest in animal conservation, and behaviour.
When I'm not out enjoying friends and family time, my handsome 6 year old cat "Kodey" keeps me on my toes at home!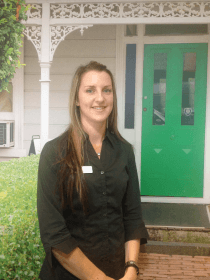 Dani
Veterinary Nurse – Hawthorn East Vet
Dani knew she wanted to be a veterinary nurse from eight years of age, although it took her crossing the Tasman to make her dream come true.
Dani completed her Veterinary Nurse qualification in 2009 and continues to complete short courses and seminars to keep up to date with all the latest knowledge.
She finds working with clients to provide the very best care for their pets extremely rewarding.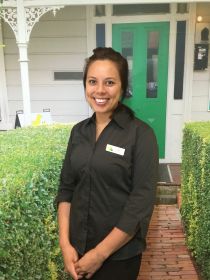 Melissa
Receptionist – Hawthorn East Vet
Hi, my name is Mel and I have worked in the Veterinary industry for over 20 years both as a nurse and receptionist. I have also worked abroad in busy New York City as a Veterinary technician. I love being a receptionist most because I enjoy meeting clients and their pets, and chatting about how much we love our fur kids. I'm here to help you with any questions you have and assist you any way I can with your pet's needs, sharing the knowledge I have gained over the years. At home I have 3 chickens, a rabbit, 3 cats, a cockatiel, 2 dogs and the occasional orphaned possums I hand rear until release, you could say I have my own mini farm!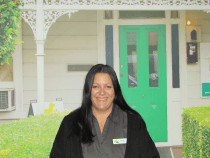 Aimee
Vet Nurse Hawthorn East Vet
Aimee joined the Hawthorn East team in 2017, coming to us with three and a half years working in fast paced Vet clinic in Melbourne North. At home, Aimee is kept busy caring for her 3 dogs Indi, Hamish and Buckley, 5 cats Hugo, Dior, Mimmy, Bobby and Terror, and a mini lop rabbit Phil.
The official stuff
Aimee is a just a whisker away from completing her certificate IV in veterinary nursing and has a special interest in emergency and surgical nursing (Oh, as well as fostering and hand rearing orphaned kittens!)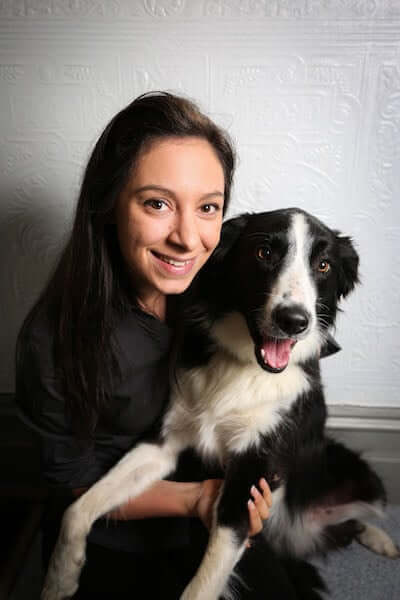 In three words: Crazy cat lady (there seems to be a queue for that title here!)
Contact Us
Hawthorn East Vet
Our team of professionals are here to help make pet care easy. If you have any questions or concerns about your pet's health, don't hesitate to get in touch. We love talking about animals and we're more than happy to help! If you would like to make an appointment you can book online or give us a call to arrange a suitable time.
Opening Hours
Monday - Friday: 8am - 7pm
Saturday: 9am - 3pm
Sunday: Closed
Address
1 Victoria Road, Hawthorn East, VIC 3123
Have a Question? We Can Help