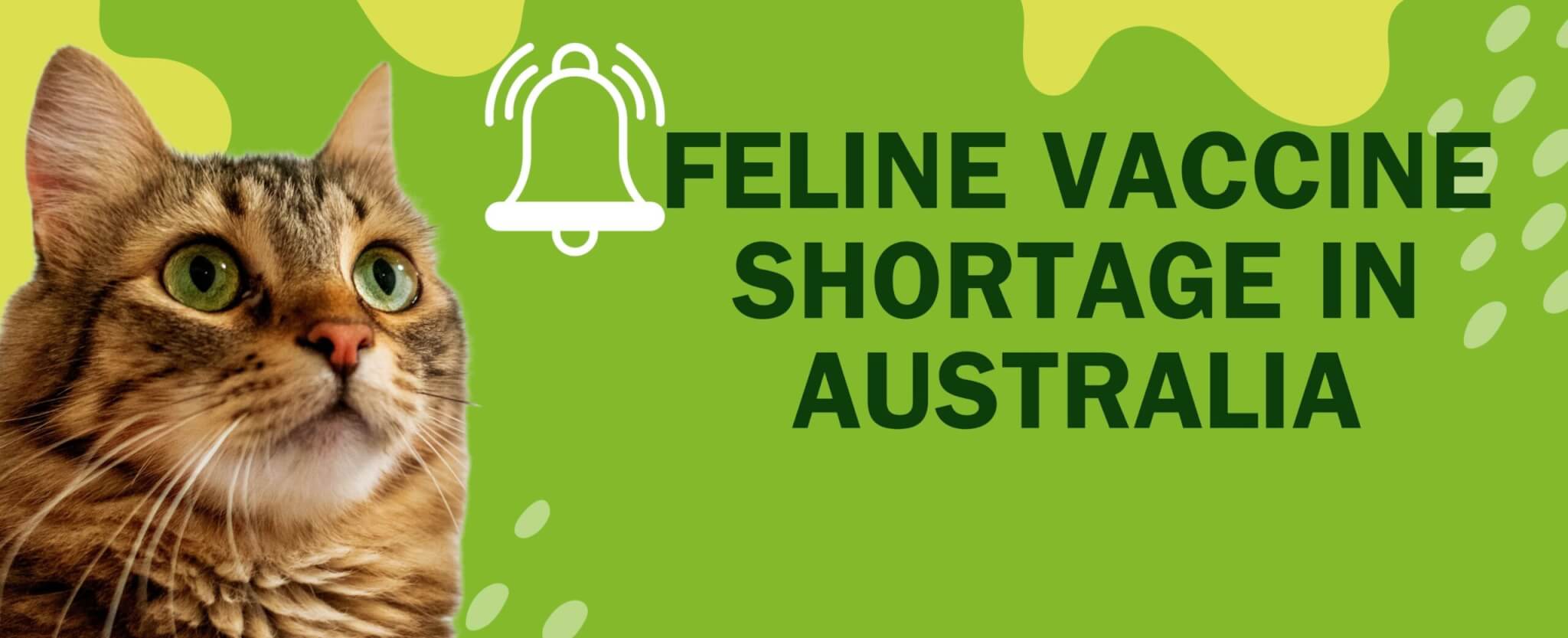 Frequently Asked Questions
What is happening?
Due to ongoing supply chain issues, Australia's experiencing a shortage of feline vaccines.
When will it resolve?
As of the start of November, the shortage is expected to be until January 2024.
Who is affected?
Cats who are due for F3 vaccines (Feline core vaccine: Rhinotracheitis, Calicivirus, & Panleukopenia) over the next 3 months.
At this stage, if the shortage resolves when expected, we have enough vaccines for our currently due patients as well as our usual number of new kittens. To ensure we can offer protection to those that need it most, we will be prioritizing vaccinating kittens and high risk individuals. These include cats going into a group environment like the Cattery, or with health concerns that the veterinarians determine would make them higher risk of exposure or consequence.
What can I do?
Please don't rush in! If you have an adult cat who is indoor and has previously been up to date on their vaccines, they are very low risk for exposure. If your cat falls into this category, we may ask you to delay your cat's vaccination until early 2024.
What we're doing:
Applying guidance by feline experts to ensure we make the most of our limited supply and minimize harm to our patients, and the feline population.
We are consulting with vaccine manufacturers to secure more core vaccine doses and obtain definite timelines of supply.
How will I be updated?
We will be updating you of any news and the unfolding situation here on our website, on our social media channels, or you are most welcome to contact the clinic at any time to receive the latest news and what this means for your pet.
We thank you for your patience and cooperation while navigating this shortage. Know that we are working hard to get all your cat's vaccinations back on track as soon as possible.
Contact Us
Hawthorn East Vet
Our team of professionals are here to help make pet care easy. If you have any questions or concerns about your pet's health, don't hesitate to get in touch. We love talking about animals and we're more than happy to help! If you would like to make an appointment you can book online or give us a call to arrange a suitable time.
Opening Hours
Monday - Friday: 8am - 7pm
Saturday: 9am - 3pm
Sunday: Closed
Address
1 Victoria Road, Hawthorn East, VIC 3123