Our Veterinarians
Hawthorn East Vet
Getting to know you and your pets is one of our favourite things about working at Hawthorn East Vet. And it's only fair you get to know a little about us, too.
Dr Nicole Cook
Lead Veterinarian
Nicole joined the Hawthorn East Vet team in January 2018, after a five and a half year stint on the beautiful Mornington Peninsula. After many years of a long commute, Nicole is very happy to be working in our busy inner city practice (and being much closer to home!). A Methodist Ladies College and University of Melbourne 2006 Veterinary Science Graduate, Nicole has a special interest in small animal medicine and diagnostics. She completed her Memberships in Small Animal Medicine via the Australian and New Zealand College of Veterinary Scientists in 2012. She also has considerable experience with abdominal ultrasound.  She lives with her husband and son, and when not working, she enjoys yoga, reading, cooking and eating out. Whilst she does not have any animals of her own at present (yet!), she loves meeting you and your animals.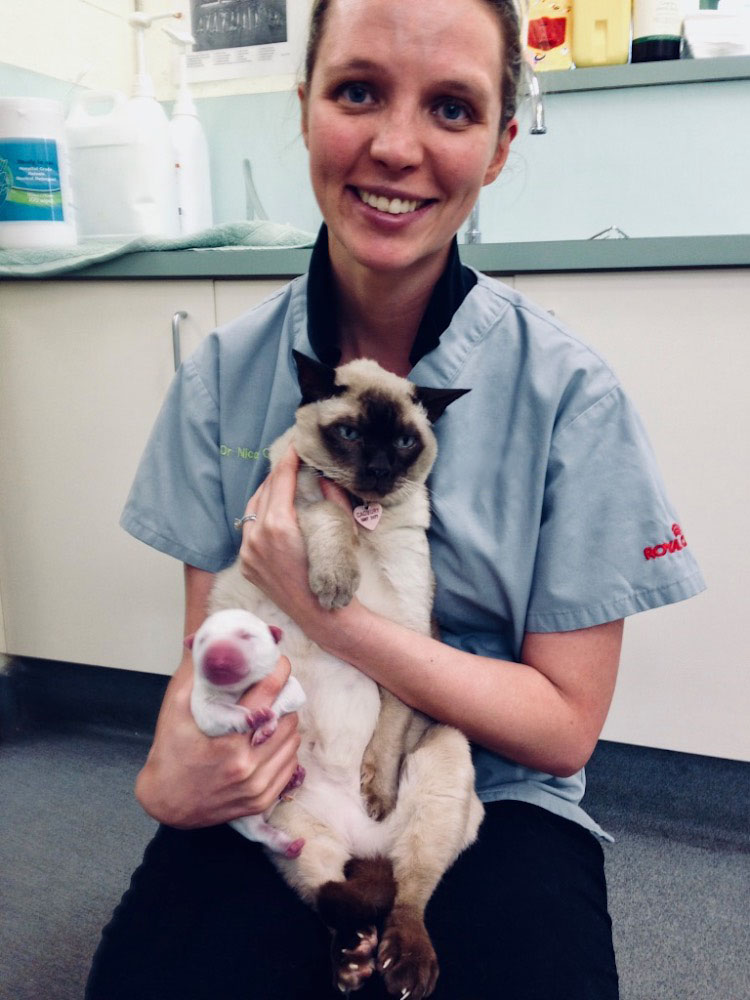 Dr Cassie Shortal
Veterinarian
Cassie joined the team in July 2018, after spending the past 2 years working in Yorkshire in the UK. Prior to this, Cassie spent 3 years working in a rural mixed practice in Echuca.
At work, 
Cassie
 particularly enjoys caring for senior pets, but also has an interest in lumps and skin complaints. She also hopes to undertake further study in small animal medicine and diagnostics.
Outside of work, 
Cassie
 enjoys travelling, skiing, running and catching up with friends.
Cassie
 has a much loved golden Cocker spaniel named Lenny.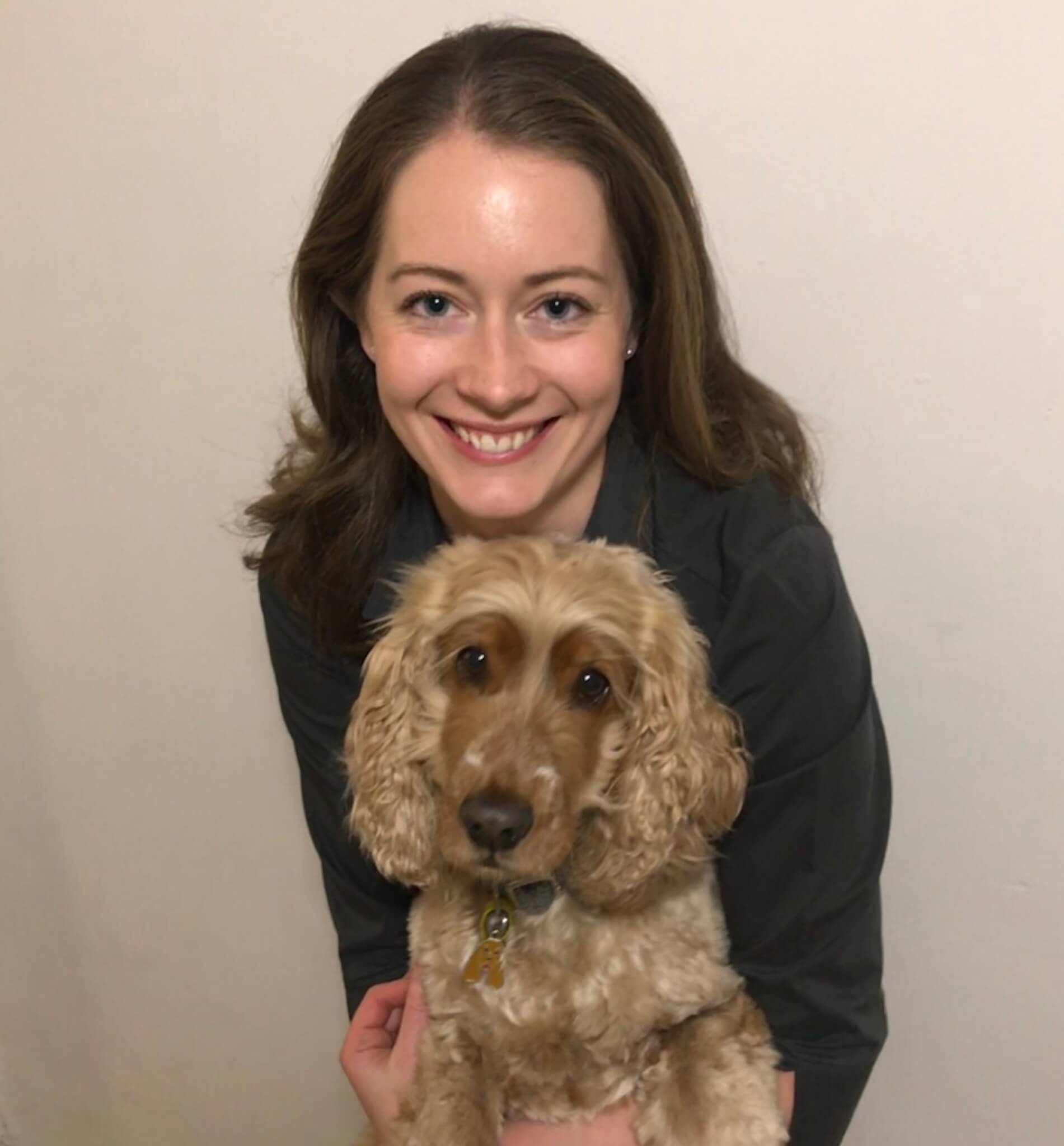 Dr Diana Kither
Veterinarian
Diana graduated from Veterinary Science with honours from the University of Queensland in 2004. After working in regional Victoria, the UK, here in Melbourne and then for the last 2 years in Brisbane, Diana has recently returned to Hawthorn East Vet. Diana's main interest in Veterinary Science is internal medicine. Whilst she doesn't currently have any animals just yet, Diana is looking forward to welcoming a Labrador into her home one day. Outside of veterinary practice Diana's main interests are marathon running, having completed her seventh marathon in Melbourne this year and football as an avid supporter of the Melbourne Demons.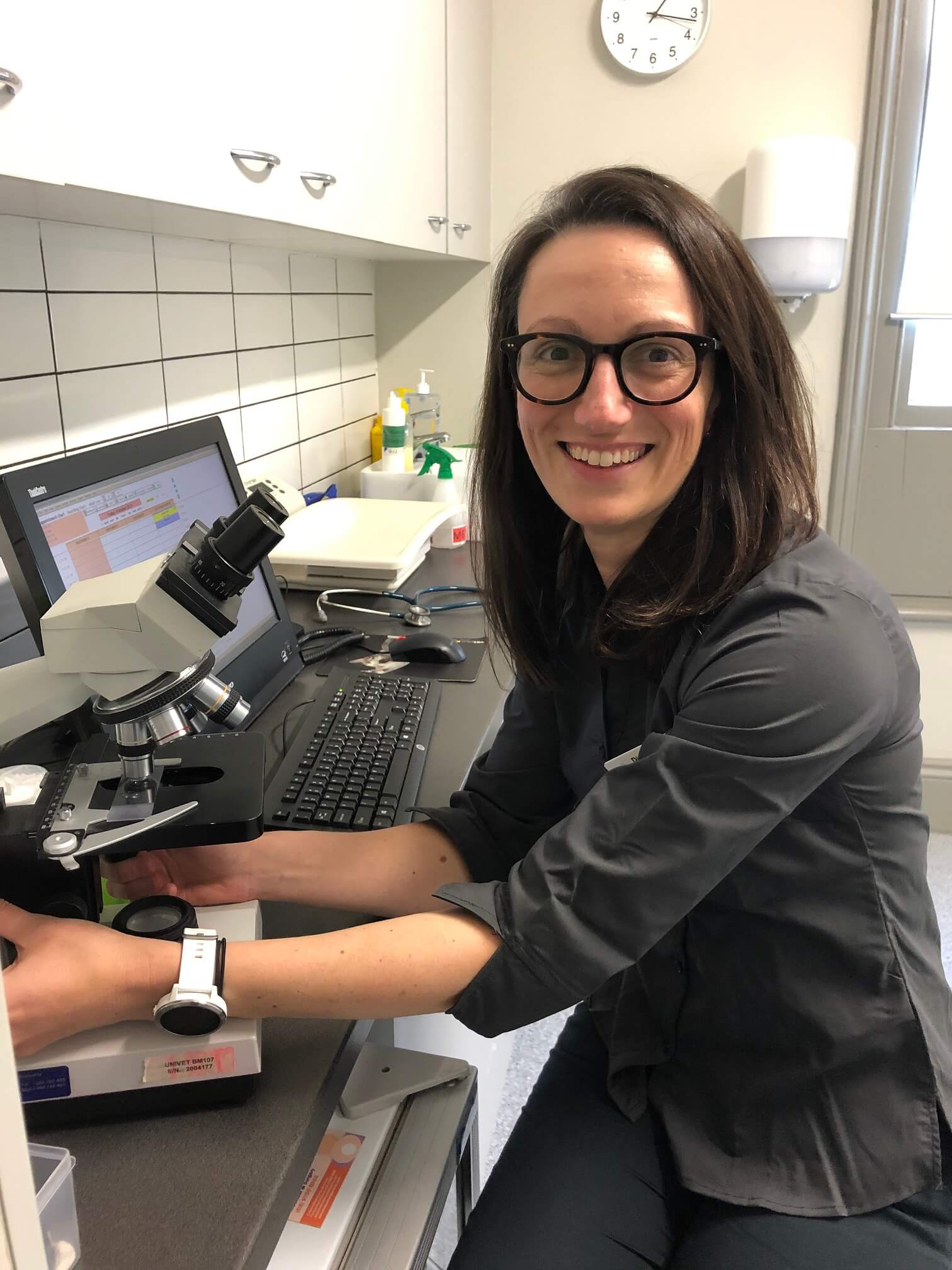 Dr Patrick Fitzgerald
Veterinarian
Pat joined the Hawthorn East Vet team in January 2021 after recently graduating from the University of Melbourne.  He enjoys many things about being a Vet but is particularly interested in small animal medicine.  Outside of work Pat loves to socialise with family and friends, travel and is currently working on restoring an old car. 
At home Pat has an Ecelctus parrot named Eddie, a Golden Retriever named Gus and a Border Collie called Maggie.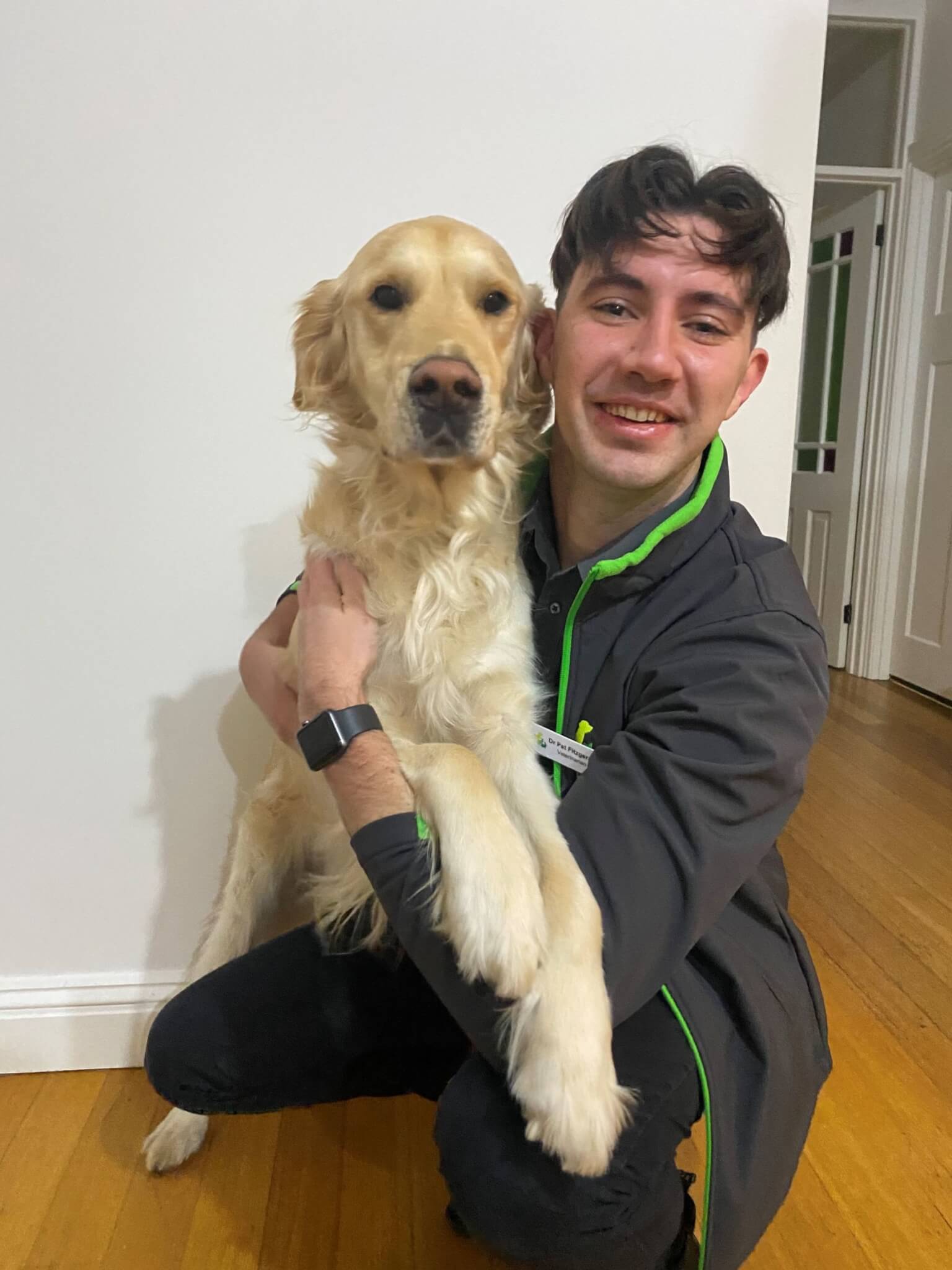 Dr Weiqi Dwyer
Veterinarian
Weiqi is more fondly known as Qi (pronounced 'chee'). She joined the team in Dec 2022 part time after returning from maternity leave. She's spent the majority of her veterinary career working in the local area, so feels very much a part of the community. Qi has just about frequented all the parks and playgrounds in the Boroondara area with her 2 young kids and cheeky fox terrier in tow. She is pictured here with her diabetic Burmese cat, who is sadly no longer with us. He made it to 20 years old and will always be Qi's first love! Qi looks forward to meeting you and your furry family member(s). Qi can also consult in Mandarin if preferred.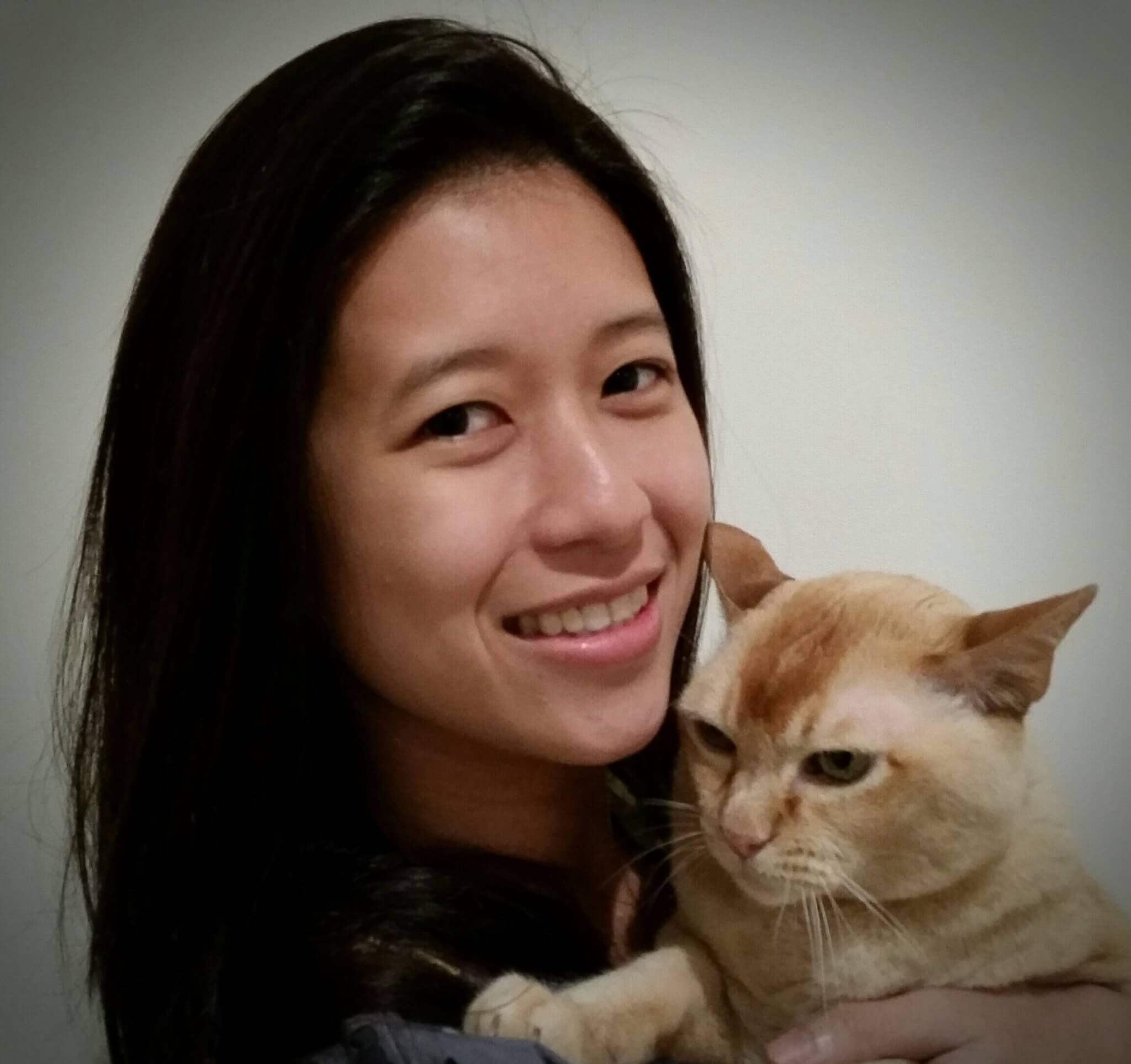 Dr. Mark Matthews
Veterinarian/Practice Principal
Mark has 25 years experience in veterinary practice, initially in New Zealand (or New Ziland as he pronounces it!) followed by a number of years in a busy practice in London. 
In recent years Mark has stepped back from veterinary clinical work to focus on managing the team and business. Mark is committed to ensuring our clinics provide the best care possible for our patients and the best experience for our pet owners.   Mark understands the key to this is our amazing people and is passionate about team wellness, team development and culture.

When Mark's not at work, the fitness fan(atic) can be usually be found running, at the gym or pottering in his garden.  At home, Mark and his partner Ant are at the beck and call of their very spoilt cat, Luke.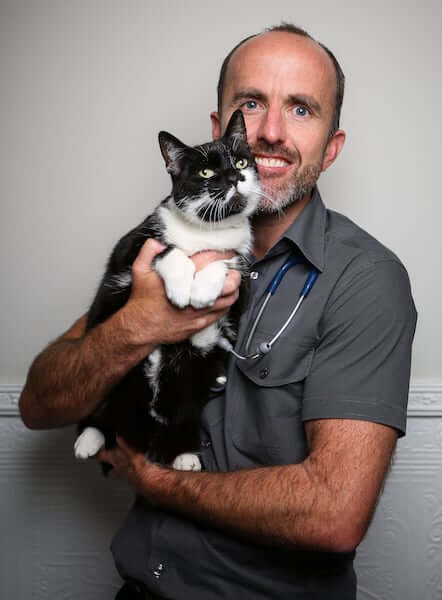 Our Vet Nurses and Support Team
Hawthorn East Vet
Eliza
Lead Registered Veterinary Nurse
Eliza joined the Hawthorn East Vet team in 2011, after having worked at different practices across Melbourne since 1997. Eliza currently works part time in the position of lead nurse. 
Eliza is a qualified certificate IV veterinary nurse, and is also registered with AVNAT (a nationally recognised organisation, committed to maintaining the highest standards of care through continuing education). 
Eliza has a large four-legged family – cats Dave and Pearl, dogs Joey and Rolly, and Diesel, her horse. She also has a human family she quite likes when she has time to see them!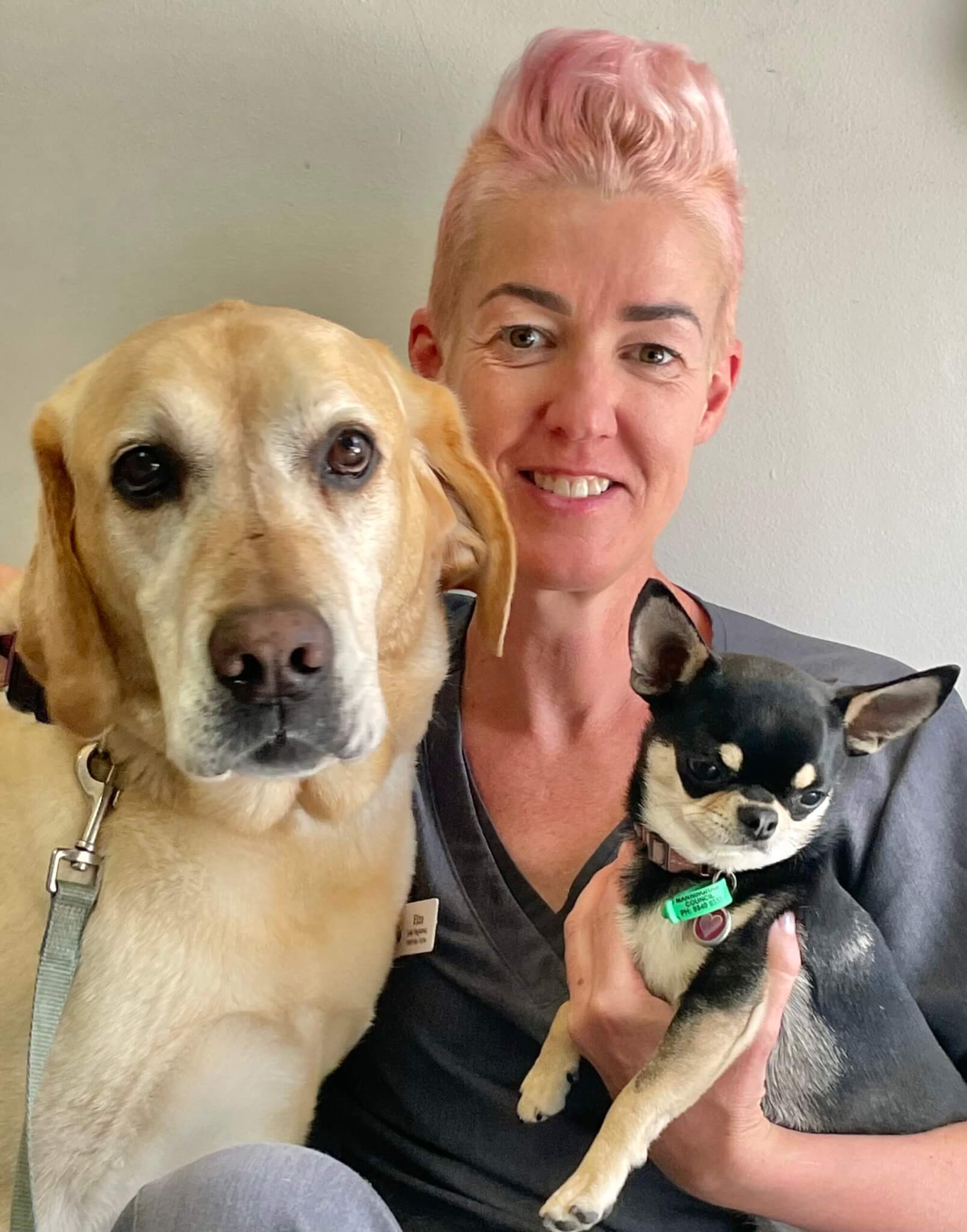 Dani
Veterinary Nurse
Dani knew she wanted to be a veterinary nurse from eight years of age, although it took her crossing the Tasman to make her dream come true.
She completed her Veterinary Nurse qualification in 2009 and continues to complete short courses and seminars to keep up to date with all the latest knowledge.
Dani finds working with clients to provide the very best care for their pets extremely rewarding.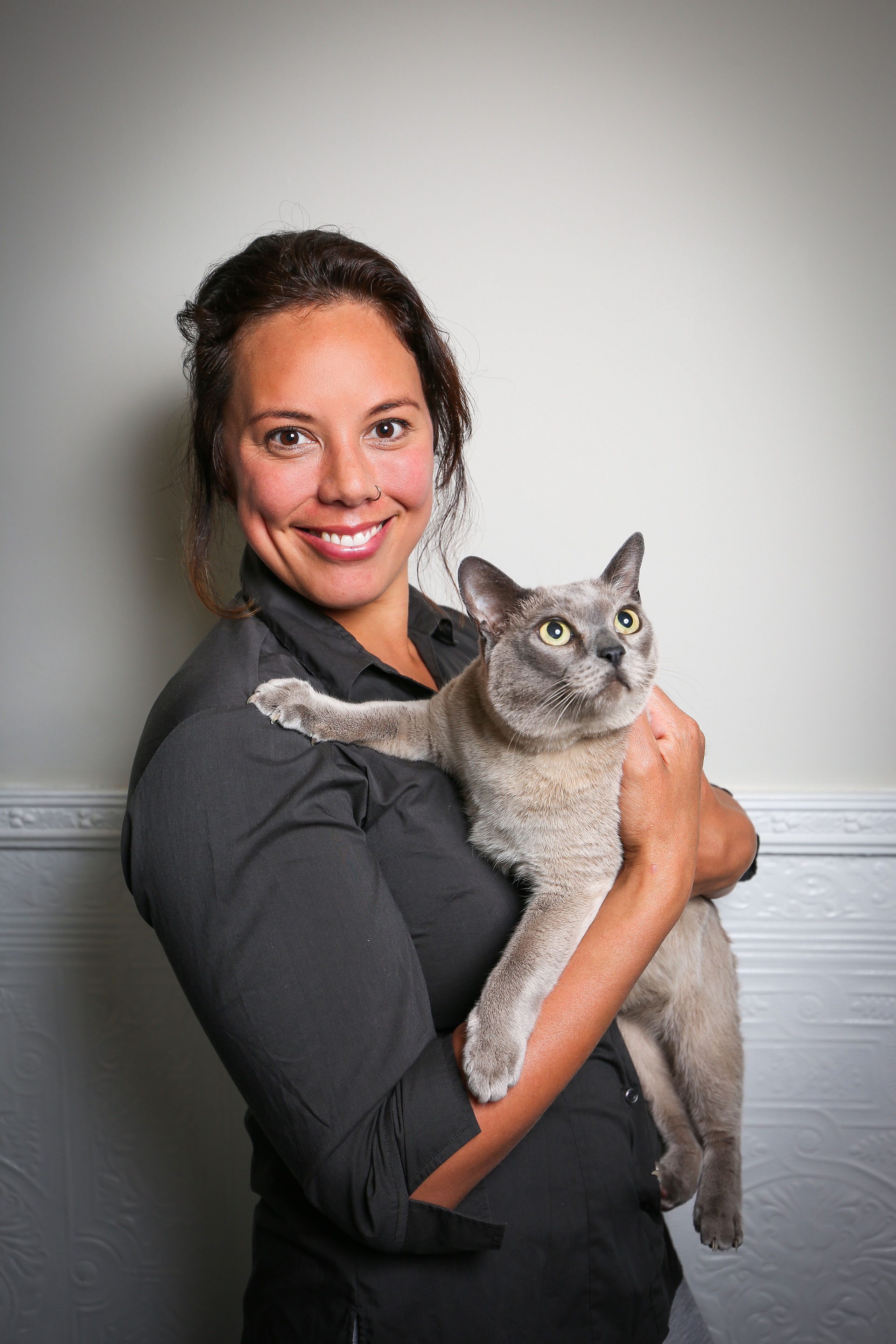 Aimee
Registered Vet Nurse
Aimee joined the Hawthorn East team in 2017, coming to us with three and a half years working in fast paced Vet clinic in Melbourne's North. At home, Aimee is kept busy caring for her 3 dogs Indi, Hamish and Buckley, 5 cats Hugo, Dior, Mimmy, Bobby and Terror, and a mini lop rabbit Phil.  Aimee has completed her certificate IV in Veterinary Nursing and has a special interest in emergency and surgical nursing (Oh, as well as fostering and hand rearing orphaned kittens!).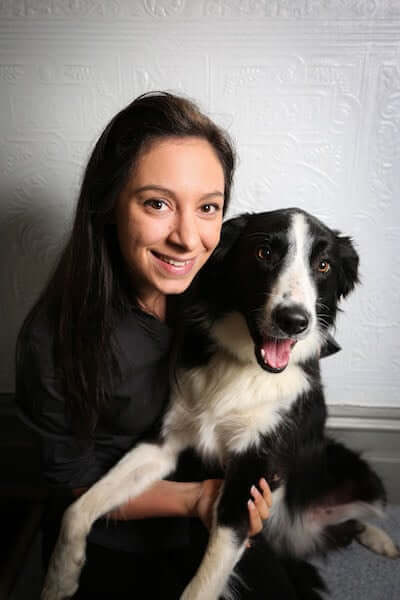 Carly
Registered Vet Nurse
Carly joined the Hawthorn East team in January 2021. She grew up having a variety of pets and always knew she wanted to work with animals. After volunteering with the Animal Aid she began her nursing career in 2016 and has since completed her certificate IV in Veterinary Nursing. Outside of work, she enjoys travelling, seeing friends and family, and spending time with her two rescue cats Ella and Tiger.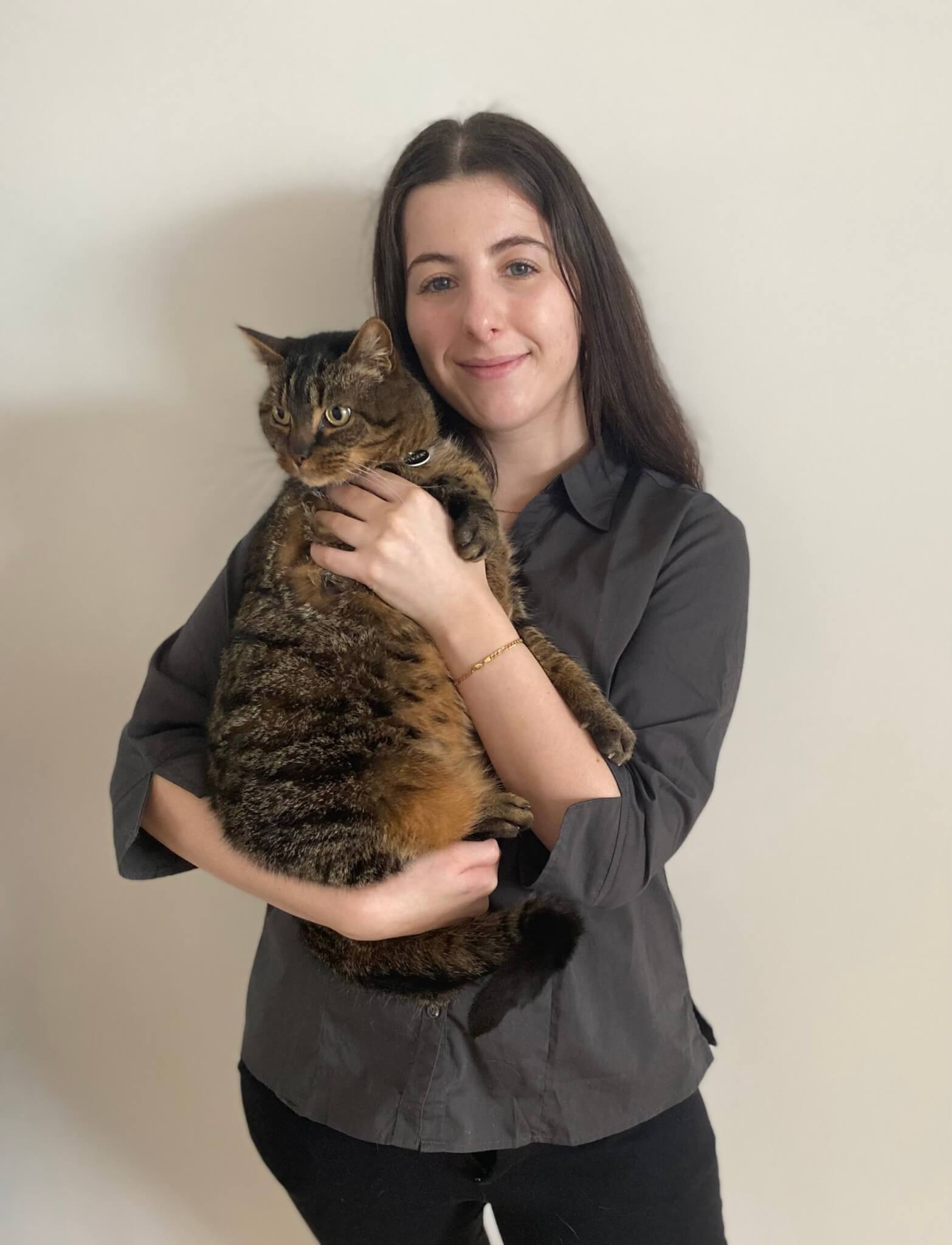 Brooke
Registered Vet Nurse
Brooke is a Registered Veterinary Nurse and completed a Diploma in Veterinary Nursing in New Zealand. She finds nursing rewarding and enjoys problem solving, a new challenge and especially loves working and learning alongside those who share her passion and enthusiasm for a high standard of animal care.
Her aim is to create a fun and stress free experience for all patients.
When not at work Brooke loves to wind down with a good book or ride around town on her Motorcycle.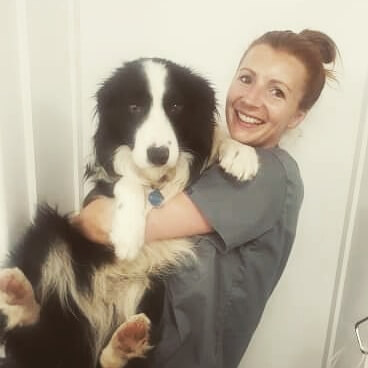 Pippa
Registered Vet Nurse
Pippa has always had a love of all animals, big and small, and lives with a gorgeous, bouncy sidekick called Jojo (staffy). She has recently joined the Hawthorn East Vet team and is currently studying to become a registered Veterinary Nurse.
She has a special interest in surgical nursing and hopes to become a foster mum to many doggos in the future! Outside of work, Pippa loves travelling and going to live music shows.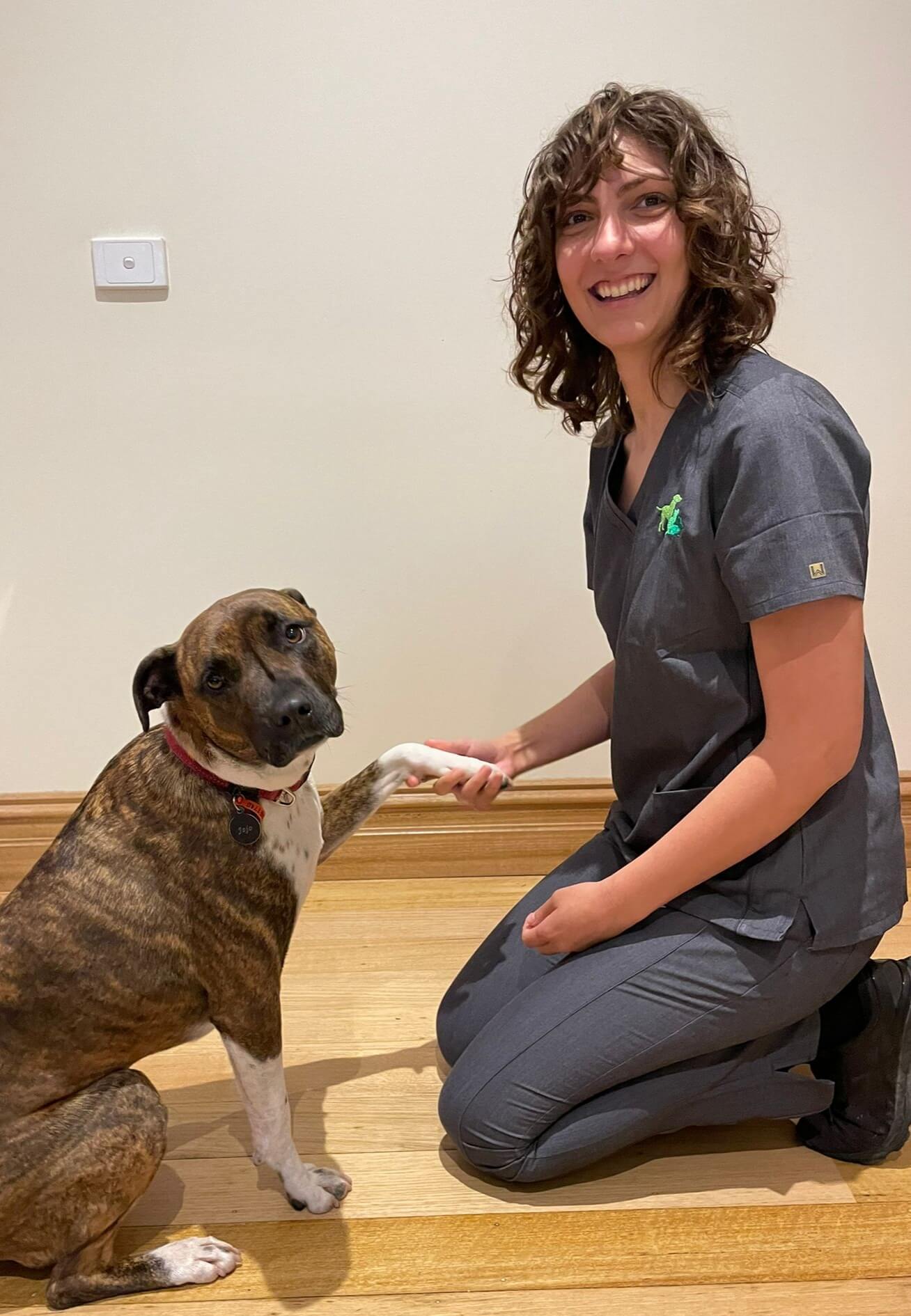 Caitlin
Receptionist
Caitlin grew up in a farming family in rural Victoria, gaining a love of animals big & small from her veterinarian father. She started working as a kennel hand & receptionist in the local mixed practice in 2015 until moving to Melbourne in early 2022, joining the Hawthorn East Vet team in April. 
While unfortunately not having any pets of her own (yet!), Caitlin is looking forward to welcoming a whippet or greyhound into her home in the future.
In her free time, Caitlin enjoys playing video games & board games with her friends, as well as exploring local dog parks & artists' markets.
Contact Us
Hawthorn East Vet
Our team of professionals are here to help make pet care easy. If you have any questions or concerns about your pet's health, don't hesitate to get in touch. We love talking about animals and we're more than happy to help! If you would like to make an appointment you can book online or give us a call to arrange a suitable time.
Opening Hours
Monday - Friday: 8am - 7pm
Saturday: 9am - 3pm
Sunday: Closed
Address
1 Victoria Road, Hawthorn East, VIC 3123